There are primarily three reasons for lab testing:
Establish your Base Line Health Profile & Markers
Custom Lab Testing for Specific Markers/Conditions/Symptoms/Gender/Genetics
Follow up Labs to determine changes in Markers
Blood Work Lab's
The following is a partial list (in alphabetical order) of the blood work (BW) test we can do.
If you are wanting specific BW Lab please contact Dr. Prater, ND: PH/Text/Email or at next IOA/PHC for those specific questions:
Your script can email/text to you with complete instructions and lab locations. If you have any questions please contact us. To determine the location of a lab near you, click below: Labcorp.com
Panel Labs are available for both discounted multiple labs, as well as Custom Lab's requested
Adrenocorticotropic Hormone (ACTH) Aldosterone Alpha 1 Antitrypsin Alpha Fetoprotein (AFP) Aluminum, Serum Amino Acid Profile Amylase Anemia Panel Antinuclear Antibody (ANA) Screen Apolipoprotein A1 (Apo A1) Apolipoprotein Assessment (Apo A1 + B + Ratio) Arsenic, Blood Aspirinworks™ Autoimmune Disease Screen
B12 Status Panel Beta Carotene Beta HCG (quantitative) Biotoxic Mold Illness Panel (Basic) Biotoxic Mold Illness Panel (Comprehensive) Blood Type Bone-Specific Alkaline Phosphatase B-type Natriuretic Peptide
Calcitonin, Serum Cancer Antigen 125 Cancer Antigen 15-3 Cancer antigen 27.29 Candida Antibodies Carbohydrate Antigen 19.9 Carcinoembryonic Antigen (CEA) Carnitine, Free and Total Catecholamines, Fractionated, plasma Celiac Disease Antibody Screen Ceruloplasmin Chemistry Panel & Complete Blood Count (CBC) Chromium, Plasma Chromogranin A Chronic Fatigue Profile Circulating Tumor Cells, Breast Circulating Tumor Cells, Colon Circulating Tumor Cells, Prostate Coagulation/Thrombotic Risk Panel Complement C3 Complement C4 Copper CoQ10 (Coenzyme Q10) Cortisol Cortisol, 24 Hour Cortisol AM/PM C-Peptide C-Reactive Protein (CRP), Cardiac< Creatine Kinase C-Telopeptide, serum Cystatin C Cytokine Panel Cytomegalovirus (CMV) Antibodies, IgG Cytomegalovirus (CMV) Antibodies, IgM
D-Dimer Deoxypyridinoline (DPD) Cross Link Urine Test Dehydroepiandrosterone Sulfate (DHEA-S) Diabetes Management Profile (Basic) Diabetes management Profile (Comprehensive) Dihydrotestosterone (DHT)
Epstein Barr Virus (EBV), Acute Infection ESR (Sedimentation Rate) Estradiol Estradiol, Sensitive Estrogens, Total Estrone
F2-Isoprostane Factor VIII Activity Fecal Occult Blood (Immunoassay) Female Basic Hormone Panel Female Comprehensive Hormone Panel Female Elite Panel Female Hormone Add-On Panel Female Hormone Replacement Panel Female Panel Ferritin Fibrinogen, Activity Food Safe Allergy Test Fructosamine FSH & LH
Galectin-3 Galectin-3 with BNP Galectin-3 with NT-proBNP Gamma Glutamyl Transpeptidase (GGT) Genetic Testing
Methylation is one of your body's most important and common chemical processes, taking place more than a billion times per second. Both MTHFR and COMT are powerful methylation genes and play a role in detoxification, mood regulation, keeping estrogen in balance, cardiovascular health, immune function and more! When mutations are present in key places they can undermine the task of methylation and create a toxic recipe for all types of disorders from heart disease to hormone-related cancers to anxiety and fatigue.
MTHFR – (5,10-methylenetetrahydrofolate reductase) Research has shown that some people may be at risk of methylation insufficiency due to reduced MTHFR enzyme function.1 Two common mutations in the MTHFR gene (C677T and A1298C) may contribute to increased levels of homocysteine, a known risk factor for heart disease, atherosclerosis2 and venous thrombosis.3 Those with a genetic mutation in MTHFR will have varying levels of difficulty creating the active form of folic acid which is the important form the body needs to function properly. Maintaining levels of activated folate may also aid in preventing depression.4-6
COMT – (Catechol-O-methyltransferase) A common mutation in COMT, the conversion of the amino acid valine to methionine at positon 158 causes a dramatic reduction in its ability to break down neurotransmitters.7-9 Since COMT is central to dopamine metabolism, mutations are associated with lowered stress resiliency, increased sensitivity to pain10,11 and the propensity to worry. COMT also plays a role in estrogen metabolism and may lower the cancer-causing potential of metabolites.12
Glucose (fasting) Glucose/Insulin (fasting) Glucose, Insulin Resistance and VAP® Cholesterol Panel (Comprehensive) Glucose Tolerance Test (4 specimens) Glucose Tolerance Test with Insulin (8 specimens) Glucose, Two-hour Postprandial Glutathione Gluten Glycomark®
Healthy Aging Panel (Basic) Healthy Aging Panel (Comprehensive) Heavy Metals Panel (Mercury, Arsenic, Aluminum) Helocobacter Pylori, IgG Hemoglobin A1C (HbA1C) Hepatitis B surface Antibody Hepatitis C virus Antibody Hepatitis C Virus (HCV), Quantitative, Real-time PCR Hepatitis Panel (A,B,C), Acute HLA DR1/3/4/5, DQ Intermediate Resolution Homocysteine Human Epididymis Protein 4 (HE4)
IGF-1 (Somatomedin-C) IL-6/IGF-1 Inflammatory Bowel Screen Insulin (fasting) Insulin-Like Growth Factor Binding Protein 3 (IGFBP-3) Interleukin 6 (IL6) Interleukin 8 (IL-8) Interleukin 1beta (IL-1beta) Iodine (Urine Test) Iodine, Plasma Ionized Calcium Iron & Total Iron-Binding Capacity (TIBC)
Lactate Dehydrogenase (LD) Isoenzymes Leptin Lipase Lipoprotein (a), Lp(a) Lithium, serum
Magnesium
Male Basic Hormone Panel
Male Comprehensive Hormone Panel
Male Elite Panel Male Hormone
Add-On panel Male Panel Mercury, blood Myeloperoxidase
N-Telopeptide, Cross-Links (NTx), serum Natural Killer Cell Surface Antigen (CD3-CD56+ Marker Analysis) Neuron-specific Enolase (NSE) NMR LipoProfile® Nutrient Panel
Omega Check™ Osteocalcin Oxidized LDL Oxidized LDL Panel Oxidized LDL Panel (Advanced)
Parathyroid Hormone (PTH) Performance Panel (Rx'd) Performance Panel (Rx'd PLUS) Performance Panel (Rx'd ULTIMATE) PLAC® Test (Lp-PLA2) Pregnenolone Progesterone Prolactin Propeptide of Brain Natriuretic Peptide (NT-proBNP) Prostate Specific Antigen (PSA) Prostate Specific Antigen (PSA) Free with Total Ratio Prostate-specific Antigen (PSA), Ultrasensitive Prostatic Acid Phosphatase (PAP) Protein and Creatinine (Urine Test) Protein Electrophoresis, serum (SPE) PT/PTT
RBC Folate RBC Magnesium Reticulocyte Count Reverse T3 Rheumatoid Factor (RF) Rx'd Performance Panel Rx'd PLUS Performance Panel Rx'd ULTIMATE Performance Panel
Selenium Serotonin, Whole blood Sex Hormone Binding Globulin (SHBG) Sjögren's Antibodies (Anti-SS-A/Anti-SS-B) Stress Management Profile
T3, Reverse T3 (Tri-iodothyronine) T3 (Tri-iodothyronine), Free T3 Uptake T4 (Thyroxine) T4 (Thyroxine), Free Testosterone (Free with Total) Thyroglobulin (Tg) Thyroid Add-On Panel Thyroid Antibody Panel Thyroid Antithyroglobulin Antibody Thyroid Panel Thyroid Panel (Comprehensive) Thyroid Peroxidase Antibody Thyroxine-binding Globulin (TBG), serum T-Lymphocyte Helper/Suppressor Profile Transferrin Troponin I TSH Tumor Necrosis Factor – Alpha
Urinalysis Urinary Hormone Profile (24 hour) Urinary Methylmalonic Acid
VAP® VAP® PLUS Viscosity, serum Vitamin A Vitamin B1 Vitamin B1, Whole blood Vitamin
B12 & Folate Vitamin B6 Vitamin C Vitamin D Vitamin K1
Weight Loss Panel (Basic) Weight Loss Panel (Comprehensive)
Zinc No service or information available from 21st Century Total Wellness, LLC should be misconstrued as medical advice prescribing, diagnosing or intervention for any medical condition. All information available from our website, brochures, and other collateral material are offered as educational material for your review.
2. BioMeFx Stool Test
Patient Registration | Microbiome Labs
(DIRECT CODE IS: 21CTW) https://biomefx.com/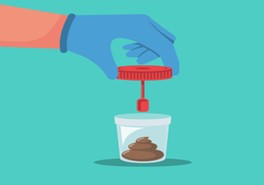 3. GENETIC TESTING
4. Bio Impedance Analysis IOA ONLY
5. Biofeedback & Guided Imagery IOA ONLY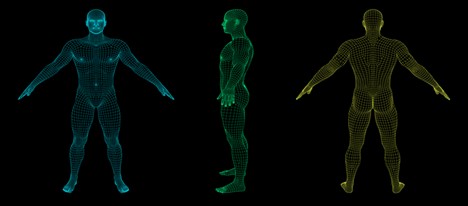 6. X RAY, MRI, Doppler ultrasound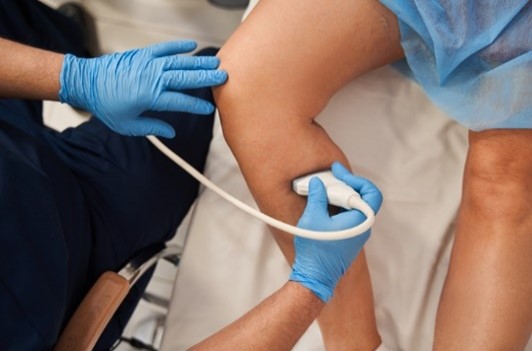 7. Computerized Tomography (CT)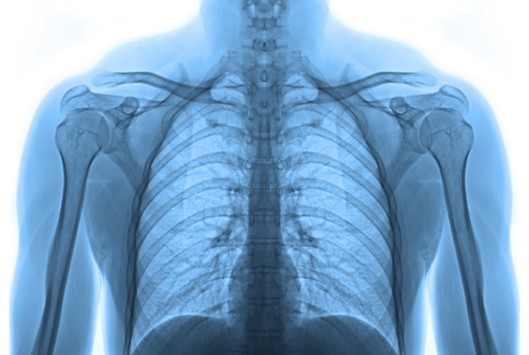 Coronary Artery Disease & Cancer early detection saves lives.
https://www.lifeimagingfla.com/ (Referral from Dr. Dan Prater, ND)
One of the World's Fastest and Most Accurate CT Scanner
The Low Dose GE CT Scanner at Life Imaging Fla has been FDA approved to be the most sensitive and specific non-invasive world's fast tool to detect and quantify coronary artery disease.
CT Screening remains the most powerful objective indicator for future heart attacks, far exceeding traditional risk factors which account for only 22% to 50% properly diagnosed diseases.
Ultrasound cannot identify coronary artery disease and Nuclear Stress Testing can only identify the most advanced stages of it when it is too late for prevention! Blood tests, physical exams and EKG's are not able to detect it. CT Screening detects these conditions of the heart:
Coronary Artery Disease
Aortic Aneurysms
Calcified Heart Valves
Enlarged Heart
Fluid on the Heart
Inflammation or Thickening of Membrane covering of the Heart
Tumors on the Heart
Atherosclerosis of the Ascending and Descending Aorta
Calcified Lymph Nodes
Congenital abnormalities involving the coronary arteries
At Life Imaging Fla, our fast and accurate CT scan is non-invasive requiring no needles, no dye so it's fast and comfortable.